I've never made New Year's Resolutions before...but for some reason 2009 seems a good year to start.
Learn to apply liquid eyeliner without looking like I was attacked by a 3 year old with a Sharpie marker.
Kiss my husband every time I am a little frustrated or upset with him instead of saying something not very nice. (Amazing how smooching calms your nerves).
Friends used to always say that I could be counted on to either be dressed to the nines, or look like a total bag lady in 4-sizes-too-big sweatsuits. I've gotten better (thanks to my fashion-forward husband), but need continuous improvement until I look more like Jackie O...(or my ultimate style icon, the beautiful Catherine Zeta Jones)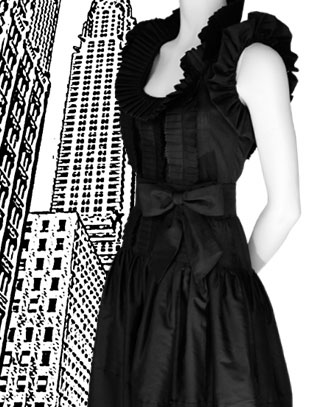 Work out. It doesn't make sense, I used to work out 2 - 5 hours a day all through high school, college, and grad school. Now, trying to get my lazy butt in the gym is like trying to give a cat a bath. NOT HAPPENING. But, sweet husband bought me super-cute new workout gear/shoes in the hopes of convincing me to take up running with him...we'll see about this resolution.